Monterey County Virtual Tours is the best virtual tour provider in the Bay from the Peninsula to the Valley. See us for everything you want everyone to see.   Selling anything is all about finding a way to stand out from the competition. Home sellers compete with all the other homes for sale in the area that are normally in the same price range. The last thing a seller wants to do is lower their price. Be the best REALTOR® by knowing that Stunning  Photography by MCVT is an effective way to accomplish this.  Go to that page and see what Ansel Adams and I have in common.  If you live on the Peninsula, in the Valley, or Monterey Bay you need to contact Dave Clark of Monterey COUNTY Virtual Tours at 831-809-0246 for superior service for the right price.  Text sometimes gets a faster response. 

Become a Loyal Client and get a FREE virtual tour.
It is our way of saying thank you for using MCVT.

Stop or Start Narration Here.

FREE Fly In Maps. You will zoom from above the earth down to your listing.

This sample was for Lucie Campos for a lot on San Remo at Coast Ridge.


This sample is set to a faster viewing window.  You can pause it and control the speed.


SERVICES
Slide Show Virtual Tours  are FREE.  All you do is pay for the images.
View our Free High End Web Site that is used  when multiple images are required.
View all the FREE FEATURES HERE
Free Narrative on all virtual tours.
No yearly Renewal Fee
Free listing agent's photos will be done, welcoming potentials buyers into their listing, on the day of the photo shoot
Same price for commercial property
Stays Active until the home is sold
Compatible on IOS Devices
The virtual tour opens in 1 to 2 seconds
Every image is opened with Photoshop CS6 for adjustments
MCVT  has been a virtual tour provider for over 15 years
Panoramic photography that is not distorted
Virtual Staging that looks realistic at approx $65 each
Floor Plans will be posted on your virtual tour for free
Any Reports or Docs will be posted for free
Interactive virtual tours
Twilight photography
Property websites
Simulated Video on YouTube
Free Contact and Details Narration on Branded Virtual Tours  Listen To Sample
Free printable flyers will be added to your virtual tour
MLS Compliant
Distribution to 40+ real estate and social media websites.. View Distribution Network
Free personalized tour gallery page
Images are delivered on the same day
Virtual Tours  are posted within 24 hours once it is on the MLS
Unlimited number of images on any virtual tour
Change your contact information at any time
All virtual tours are RUSH ORDERS for MCVT at no charge
Buyers find your listings on one of the multiple web sites fed by the MLS or REALTOR.com.   All they want to see are the pictures of your listing and who to call so they click on the virtual tour link.  They are in a rush and cannot wait for the virtual tour to open.  That is when MCVT goes to work for you and makes you look good.  The buyer sees the tour open in 1 to 2 seconds and hears your message.  The images can be seen immediately as well.  The photos will attract them to your listing and they will see your contact information on every page.  They do not have to guess which cute little icon to click to find anything.  They can see the links and they do use them.  Sellers shop for virtual tour providers as well.  So be the best and use MCVT.
MCVT takes the images and builds your Virtual Tour by your specifications for one price.  All you do is call and we do the rest. You can count on availability, flexibility, and dependability!  There is no middle man. You deal directly with the owner who is the photographer and web master when you call 809-0246.  We are the right choice for professional photography and virtual tours.
Thank you for choosing Dave Clark as your Real Estate Photographer.
Your listing will look EXTRAORDINARY so it sells fast!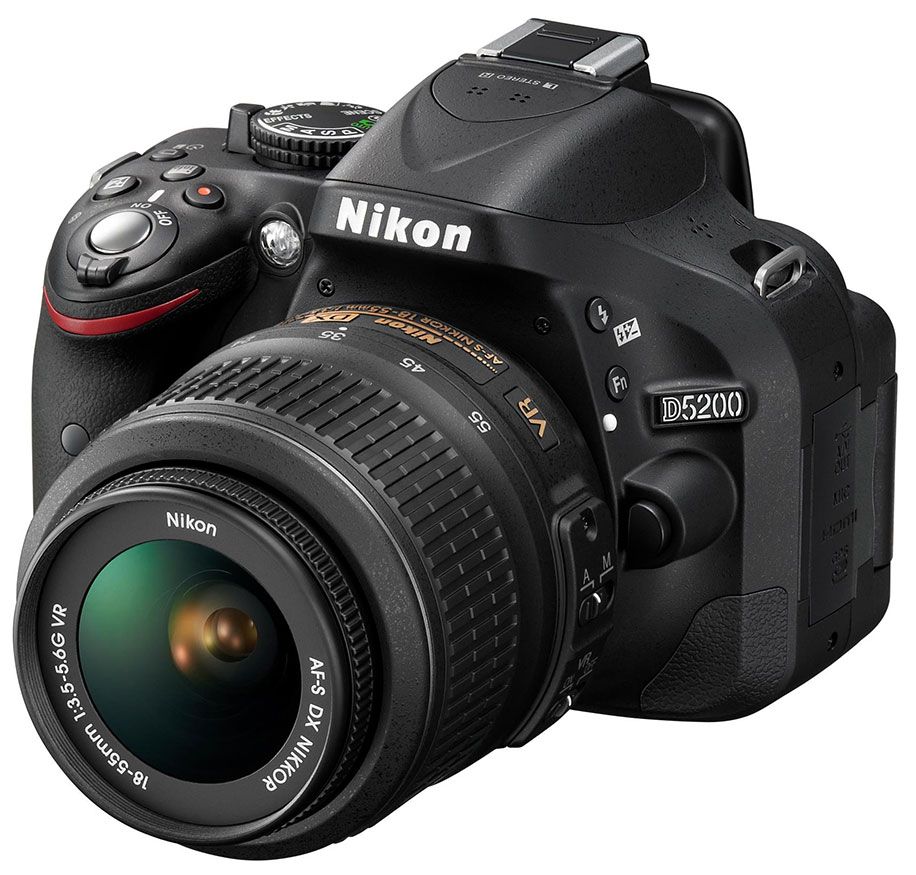 MCVT uses the Nikon D5200 with 3 choices of lenses.
Find that special photo you have been looking for.
  Download all photos from MCVT's Image Store taken by Dave Clark for only $5.